Your child will develop a strong moral framework to guide them.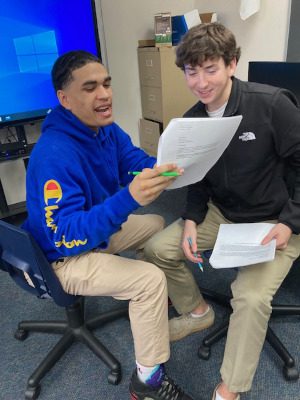 You want the best for your child's education. To us, that's a blend of strong academics for the mind, athletic programs that build a strong body, and a safe place to learn. But have you considered how a Christian academy can help you in ways other schools can't?
Our curriculum at our school is faith-based, and sharing the gospel is at the center of everything we do. At our Christian academy, your child will develop a strong moral framework to guide them throughout their lives because of this emphasis on faith. Our Christian academy focuses on a small, close-knit learning setting with high-quality academics and personalized learning.
Because a well-rounded education is vital, our sports and arts activities are more than just a side note. Our volleyball, basketball, baseball, and soccer teams have won numerous state titles, and our robust arts program can help children express their creativity by playing an instrument, singing, or drawing. These programs promote cooperation, discipline, and tenacity.
Since our Greensboro, North Carolina area Christian academy is family owned and operated, we consider our students part of our family.
Our educational programs meet or exceed state criteria and are compatible with general college admissions requirements for colleges and universities. The Abeka curriculum for elementary students emphasizes hands-on instruction and phonics, while the Bob Jones Press curriculum for middle and high school students emphasizes critical thinking and creativity. Contact us today to learn what makes Shining Light Academy the best Christian academy for your family.
Similar Services We Offer: