Our private preschool is Christ-centered and personalized.
Preschool is such an important time in a young child's life. At Shining Light Academy, we recognize what a privilege and an honor it is to be entrusted to work with children as young as 3 years old, especially when research shows that a child's worldview and spiritual foundation are often formed before the age of 6. Our private preschool teachers are experienced, qualified, and believe that they are called to serve God by teaching his youngest believers.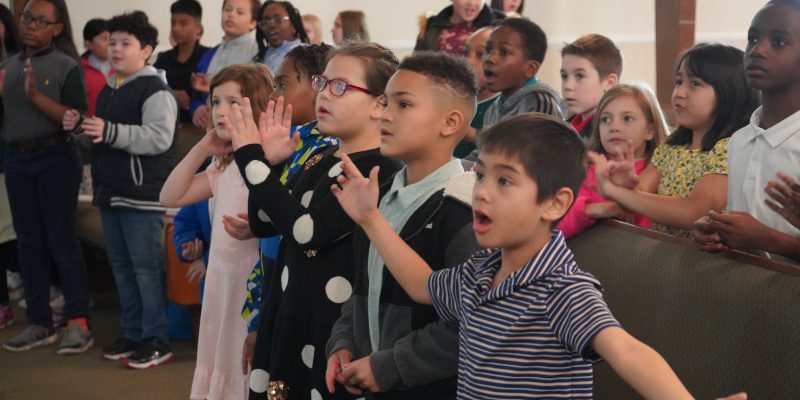 Our private preschool is different, and we are proud to serve Greensboro, North Carolina with a Christ-centered curriculum that includes teaching:
Faith-based habits: Good habits start at home and at school and are best reinforced when the messages are consistent. We want to help preschoolers build their relationship with God, and our teachers model faith-based habits, encouraging students to better understand our shared faith.
Social skills: Our students can build confidence in a Christian setting, with common faith and values. The classroom feels like a community, and small class sizes encourage the development and nurturing of personal relationships between teachers and students, as well as between students.
Academics: Biblical wisdom informs our curriculum and is used in all subjects. In our preschool program, students work on phonics skills and vocabulary, and counting, shapes, patterns, and other basic math concepts are introduced. Another important part of preschool is the improvement of motor skills like cutting with scissors, gluing, coloring, and others.
Our private preschool is Christ-centered and personalized. If you are ready to learn more or to schedule a campus tour, don't hesitate to reach out to us today.