Our youngest students learn to connect with God.
Research shows that a child's spiritual foundation and worldview form before age 6, so our preschool programs are available for children as young as 3 years old. Young children have a natural knack for learning about God and practicing His teachings, especially when they get consistent Christian messages at home.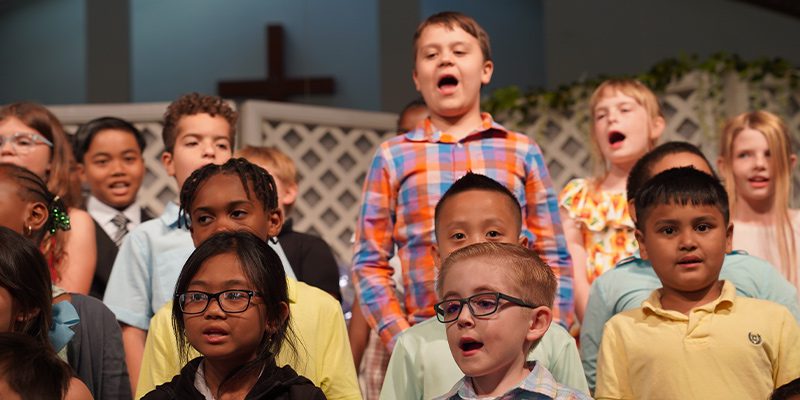 Faith-based preschool establishes good habits in the classroom and at home. At Shining Light Academy, our preschoolers learn habits of faith that will help them build their relationship with God. Our preschool teachers model these faith-based habits so that the students will better understand their faith.
One of the most significant aspects of preschool is social skills development. In a Christian setting, children learn that they already share their faith. There's a common focus that makes the classroom feel like a community.
Preschool also expands children's vocabulary and understanding of basic phonics. Basic math concepts like counting, shapes, and patterns are introduced as well. In addition, students work on motor skills such as coloring, cutting, and pasting.
Early childhood teachers interact with children who have varied talents and backgrounds. They can tailor the curriculum to each student. This extra effort comes from the call to serve God and motivates the students to achieve more.
If you want to help your child on the road to success and help him or her build a relationship with God, visit our Greensboro, North Carolina preschool. Book a tour or call us to schedule a visit.