Our teachers learn your child's strengths and craft lessons that resonate.
Inside the walls of our elementary school, you'll find students who are eager to learn and classrooms where teachers encourage personalized learning. We use the Abeka curriculum, renowned for its excellence in education, from a Christian perspective. Developed by Christian leaders with real teaching experience, Abeka's quality materials align with our elementary school mission for academic excellence rooted in Christian values. Teachers tailor their methods to each child's learning style.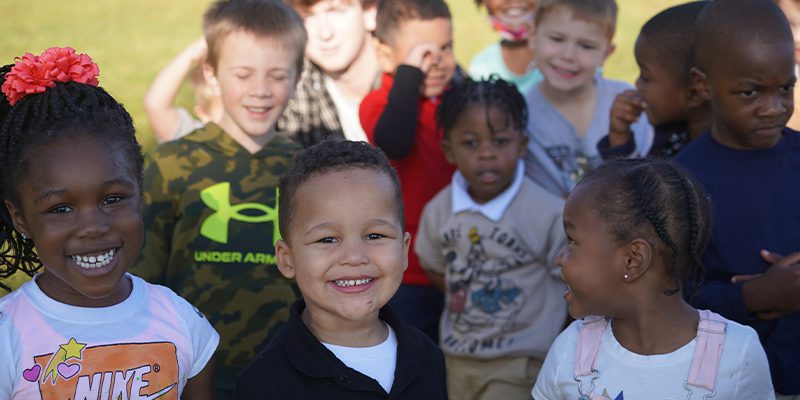 Smaller class sizes in our elementary school encourage student discussions and foster a dynamic and interactive learning environment. Our teachers learn your child's strengths, weaknesses, and interests and craft lessons that resonate. This close bond nurtures a genuine love for learning beyond elementary school.
At Shining Light Academy, we interweave a Christian approach into each subject. Our elementary school is an extension of Shining Light Baptist Church, and the teachings at our church and school are based on the King James Version of the Bible. Our elementary school creates a peaceful learning environment based on God's inspired, infallible Word, the Bible. We create a moral learning environment where spiritual growth is encouraged and temptations are minimized.
Our faculty and staff members model a fervent love for Christ. Our students get regular chapel services where they can worship and see Biblical worship modeled. Students often feel more comfortable asking questions and taking intellectual risks in our intimate classroom settings. Choose an elementary school that is committed to your child's all-around development. Contact us today to schedule a tour of our Greensboro, North Carolina school.