What if you really could have the best all-round educational experience at a Christian high school?
Having teenagers may be the most stressful time to be a parent. The stakes are usually higher, the temptations are often greater, and it can feel overwhelming to try to guide your young men and ladies through this pivotal time of their lives. The really great news is that you don't have to do it alone. At Shining Light Academy, we have Christian high school opportunities in Greensboro, North Carolina that allow your child to grow, both academically and in their faith.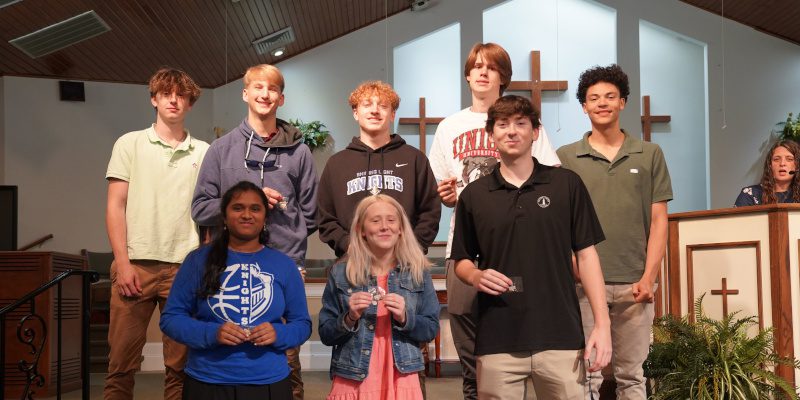 Why do we believe that our Christian high school is the best option for your teenagers?
Framework of Christian values: Christ is at the center of everything we do and everything we teach. We recognize that part of maturing is a changing relationship with God, and we want to help students focus on ways to grow this relationship and serve their local church.
Focus on being college and career-ready: We use the Bob Jones Press curriculum because we believe it effectively teaches students to ask important questions and to think critically about both their academic material and their life choices. They gain a quality education and build their faith while learning to tackle challenging questions with thoughtfulness and logic.
Flexible, relationship-based environment: Our teachers are highly qualified and are committed to delivering the best possible education to your child. We believe that relationships are paramount to student success, and we will work carefully with your child, learning their interests and passions and leveraging this information to encourage their love of learning.
What if you really could have the best all-around educational experience at a Christian high school? We fully believe that Christian high school can be one of the best ways to prepare your teenager for a happy, fulfilling life. Contact us today for more information.