At our school, students become well-rounded individuals equipped for success.
Some decisions about your child feel monumental, and choosing the right school is one of them. Imagine a place where your child is not just a student but a young soul in development. A Christian school will reinforce messages of faith and help students understand that the Bible isn't just another book; it's the cornerstone of education. Christ's teachings are found in your child's classes from history to science, providing a moral compass.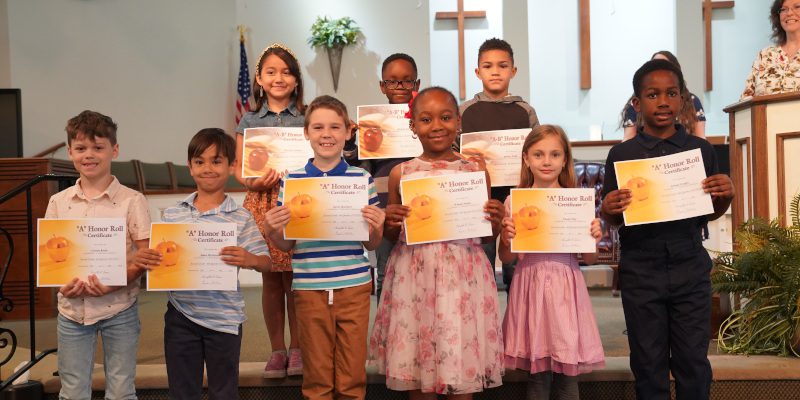 While public schools focus on measurable outcomes like test scores, Christian schools are centered around the intangible yet invaluable principles of faith and character, while still offering a superior academic product. At Shining Light Academy, we encourage students to put their faith into action through community service.
While public schools can be competitive and intimidating for some children, there's a unique sense of community in a Christian school, a fellowship bound by shared beliefs and values. This sense of belonging from being part of a faith-based community is a balm for the soul.
The real world is about more than algebra equations and essay formats. Christian schools equip students with the life skills they'll need long after graduation. Whether it's the resilience born from strong faith or the leadership skills gained in a values-driven setting, your child will leave school prepared for the challenges and opportunities life brings them.
Christian school shapes students into well-rounded individuals who are equipped for both earthly success and heavenly pursuits. We would love to meet your student and give you a tour of our Greensboro, North Carolina campus. Give us a call to schedule a visit.